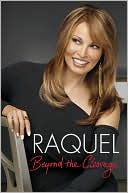 Force of nature Raquel Welch, who is now 70 and doesn't look it, discussed her new memoir with
PopEater
.
Ms. Welch, who was born Jo Raquel Tejada and is now a professing Christian, confesses that she regrets putting her successful film career ahead of her son's and daughter's needs.
The PE interviewer asks her, "So do you think a woman can have it all?
Raquel sensibly answers, "I don't think anyone can have it all."
She also eschews the
'desperate housewife'
culture. You, go, girl!
******************
Phoebe Snow, the bluesy singer, died on Tuesday. She was 60-years-old.
The New York Times
obit notes that Phoebe's "severely brain-damaged daughter" occupied all her post-fame life and time.
From
the article:
"Refusing to institutionalize Valerie [the daughter], who suffered from hydrocephalus and was not expected to live long, Ms. Snow cared for her daughter until her death on March 18, 2007, at age 31.
Ms. Snow, who is survived by her sister, Julie Laub, and an uncle, Bob Laub, maintained that her devotion to her daughter was her greatest accomplishment."
What a beautiful legacy.